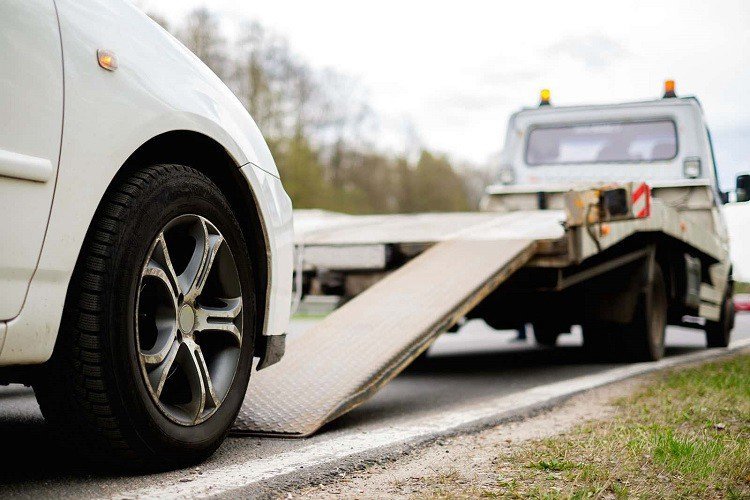 DAMAGED CAR REMOVAL SYDNEY
Sydney Car Scrap is the Car Removal Company that removes damaged vehicles of every condition. Vehicle owners get more than a Damaged Car Removal at no cost with Sydney Car Scrap. We buy autos for cash. At Sydney Car Scrap, damaged car owners get up to $10,000 for any make and condition of a vehicle.
Finding the right company to remove your damaged car often means a Car Removal company that works around your hours. One that doesn't require you to prep the vehicle. We don't charge for towing. One that leaves you with a cash payment for your damaged vehicle that is a fair price for the auto. At Sydney Car Scrap, we buy Cars, Vans, Trucks, 4x4s, Utes, Jeeps, Commercial Vehicles, SUVs, Buses & Bikes for cash and offer just that. We aren't choosy as to the make or condition of the vehicles as we are expert Auto Wreckers.
Our Car Removal services are provided as a courtesy to all vehicle owners in Sydney that want to sell their damaged auto.
Scheduling a removal is quite simple, but first, a Cash Quote for the damaged auto must be obtained and accepted. We make Cash for Damaged Cars offers over the phone and through our "Get a Quote" form that is located at the top right of this page. Once a vehicle owner accepts our quote, we then schedule a free Damaged Car Removal, coming to your location anywhere in Sydney at a time convenient for you. Why You Get a Fair Price for Your Damaged Vehicle
Sydney Car Scrap is a fully licensed Used & Scrap Car Buyer that is also an Auto Wrecker. Our wrecking yard is filled with all the advanced technology that allows our Auto Wreckers to provide top-notch Car Disposals. Our Auto Wreckers get the most value out of vehicles by practicing the principles of Green Car Recycling. With this method, eighty to one hundred percent of vehicles are recycled, creating the least threat of hazards to the environment. With our Green Car Recycling, vehicle owners also get up to $10000 for their recycled autos.
CASH FOR - DAMAGED CAR REMOVAL SYDNEY
At Cash for Cars 24/7, damaged vehicles don't mean any value. We are Car Removal specialists that pay vehicle owners up to $10,000 cash. That's cash for your damaged vehicle whether it has been involved in an auto accident or just needs a few repairs to be back on the road in running condition. Our Cash for Damaged Cars means cash for any vehicle- Truck, Van, Ute, Jeep, SUV, Bus, or Bike, as well. Foreign or domestic, running or not. We pay cash for your damaged vehicle of any make & condition.
ECO-FRIENDLY CAR DISPOSALS
Vehicles that are severely damaged will be recycled, keeping the environment green. Our Green Car Recycling means a Cash for a Damaged Car payment. A Cash for Damaged Car payment as much as $10000.
CONTACT US TODAY! - DAMAGED CAR REMOVAL SYDNEY
Get a Cash Quote for your unwanted vehicle by giving Sydney Car Scrap a call. We are the Car Removal company in Sydney that will buy your auto of any make & condition today and put up to $10000 cash in your hands. For a quote and same-day car removal that pays up to $10000 cash give us a call or complete our Get a Quote form located at the top right of this page.
Call us at 0414 060 945
Complete our Get a Quote Form! 
SYDNEY CARS SCRAP – SELL YOUR UNWANTED CARS WITH US!